Our people work as independent business persons under contract
Our people make an essential contribution to the Corporation. We take pride in the diversity and varied skills of the individuals that enhance our Corporate environment under differing capacities. Not all our Executives, Advisors, Representatives, or Office Personnel are identified and listed on the website, including many working to support the mainstream of Business Management.
Jelle Braaksma - President
Jelle Braaksma, President of Trust Management Services Inc., is a resident of Alberta, Canada. His career encompasses more than 40 years of hands-on experience in many areas of varied industries, exploration and production sides of the oil and gas industry, all aspects of the construction industry, the retail sales industry, and the past twenty-plus years in the financial services industry. He brings Trust Management Services Inc. a vital combination of varied industry-related hands-on experiences and how they relate to his investment expertise, professionalism, and a thorough and proven commitment to client service. Over the years, Jelle has travelled and worked extensively throughout Eastern and Western Europe, South and East Asia, West, Central and East Africa, the Middle East (MENA countries) and the Americas He has been instrumental as an advisor for development, financial structuring, and of numerous business and humanitarian projects. This world perspective allows him to be intuitive, reactive, and effective in international problem-solving when it relates to funding structures. His past included registration as an Alberta mortgage associate with the Real Estate Council of Alberta (RECA), a past member of the Canadian Association of Accredited Mortgage Professionals (CAAMP), and a Chamber of Commerce member associate, formerly registered as a Commissioner of Oaths for and within the Province of Alberta, Canada. He is well respected in the business community upholding outstanding personal ethical values, honest conduct, and sound business practices - extended throughout the corporation under his leadership.
Takang E. Johns
Vice President Africa Operations
Takang E. Johns represents Trust Management Services Inc. with over fifteen years of tested experience and outstanding achievement in private-public finance, funds development and procurement, strategic planning, marketing, economic analysis, public relations, information systems, general purpose program development, and research. It is a leader in cultivating public-private partnerships, economic development, organizational analysis, specialized training for project funding development, community economic development analysis, religious institutional parties, and human service and private sector organizations. Takang's education portfolio includes Harvard Kennedy School, Financial Institutions for Private Enterprise Development Executives(to commence in July 2012), Southern New England College Graduate School of Management, and Northeastern University BS Electrical, WIT Boston, Massachusetts.
Arnel Francisco
Vice President of Operations in the Asia Pacific Region, Oceania and US Territories.
Arnel Francisco, Vice President of Operations in the Asia Pacific Region, Oceania, and US Territories. Robust spirit of leadership with over 25 years in business, managing and achieving revenue, profit, and business growth goals within start-up, turnaround, and rapid change environments. Extensive experience in high-profile products and services, successful business relationships, and providing customer commitments. Motivated and motivator, opportunity-maker, competent, accountable, and instinctively passionate about winning projects.
Graduated with a Bachelor of Science in Business Administration majoring in Computer Application in 1993 at De La Salle University in the Philippines, Graduated at Don Bosco Technical Institute majoring in Electronics in 1988 in Makati, Philippines. - Further Professional Training & Development: United Technologies Corporation (UTC) training on EH&S, Business Ethics, Methodology, and Carrier HVAC. Miller Heiman, ITO University, UTC Carrier ACE Operating System, Lean Manufacturing, PriceSmart Six Rights of Merchandising, Sales, and Distribution. Proficient in Microsoft Office, IT, and Presentations. Founder of Non-Profit Organizations: Domino Lux International and Guam International Boxing Council. Entrepreneurship and Management * Sales, Distribution, Manufacturing, Supply Chain and Operations * Visionary Leadership * International Business Development * Finance, P&L, and Budget * Project Management * High-stake Negotiation * Global Strategic Alliance * Public and Media Relationship * Staff Development * Engineering, Procurement & Construction * Performance, Safety, and Quality Standards * Satisfaction & Allegiance * Philanthropist. We stand proud to have the enthusiasm and experience that Arnel brings to Trust Management Services Inc.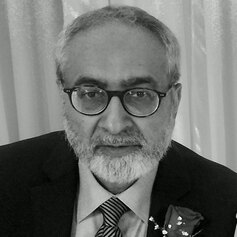 Mahmmod Arshad
Senior Advisor - Business Professional
Mahmmod Arshad is Trust Management Services Inc. Senior Advisor Business Professional with over forty (40) years of Corporate Finance & Management experience. He developed strategic partnerships and excelled in facilitating institutional borrowings for Private and Public sector clients. For the last five years, acted and negotiated on behalf of several Infrastructure Development companies in several African countries, including Ghana, Ivory Coast, Nigeria, and Zambia.
He moved to Germany in 1974 and joined a career opportunity at the offices of the Accounting and Finance Division of the United States Air Force, Rhain Main Air Base, Frankfurt. After pursuing a nine-year career in Accounting and Finance, he came to Canada in 1983 and studied at the University of Calgary BBA program.
As a seasoned financial analyst, worked with a small team of professionals and managed Home Building and Land Development projects. In 2001, he took over a large-scale Kitchen Cabinet Manufacturing Business, Woodcraft Kitchen Cabinets, to supply and Install Cabinets for several mid to large-sized builders. Developed the business and built 50,000 sq feet of plant and warehouse facility in Calgary, Alberta.
His diverse experience includes Strategic Planning, Market Analysis, Financial Analysis, and Construction Operations, Managing Development, Negotiating with various municipalities on various issues, and Public Consultation. During Business Planning for multiple clients, he has gained in-depth knowledge of the Power Generation sector in Pakistan and worldwide. Has led several foreign power generation groups to visit and negotiate Power Projects with Frontier Works Organization, Descon Engineering, and Habib Rafiq PVT Lahore group, with joint venture partnership options.
In Jan 2000, he was elected as a director on the Board of 2 Publicly traded companies Trivellance Mining Corp and International Sovereign Energy Corp, with corporate offices in Vancouver, BC. Chaired the Audit Committee for both companies and held this position at Stamper Oil & Gas till Jan 2019. Circa's 20 years of hands-on knowledge have provided him with versatile exposure to the mining and Oil & Gas industry in Canada and several other parts of the world.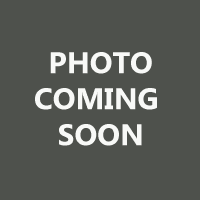 Asterios G Simha
Representing Agent
Asterios G. Simha, in conjunction with his representation of Hermes Energy and Supplies MSA, an Agency of Electricity and LNG suppliers with their head office in Thessaloniki, Greece. Where he has served as Manager since 2017, his experience brings many advantages to Trust Management Services Inc. Born in Thessaloniki, Greece and remains an active businessman and Greek citizen. His occupational expertise before his present management position includes: Majority owner of Tobacco Sales Albert Simha SA; involved in the plastic manufacturing and production industry of plastic sheets and other related products using tobacco leaves owners of the company HELLENIC ACRYLICS.
Asterios served as the majority shareholder before his resignation and sale of the corporation to launch new opportunities with Hermes Energy and Supplies MSA holding a diversified portfolio of agency activity offering agencies as providers of Electricity and LNG Supplies of PROTERGIA SA, part of the corporate Mytilinaios Group one of the largest in Europe in the Energy field.
HERMES MSA is a diversified corporate company providing many opportunities for general commerce with sales worldwide. Asterios has extensive experience; in consulting available sales and trade, expanded marketing development skills with strong influences, and knowledge of market needs and trends. He has expertise in conducting sales transactions worldwide with a diversified range of clientele around the globe.
Other involvement involves specialized administrative advice and consulting within the Recycling field for all items of industrial and commercial grades of waste management. He is further influential within Municipality Recycling Programs in Greece and a sought-after consultant of Private/Government projects of high-positioned industrial categories around the globe. Asterios holds a Graduate High Commercial Degree achieved in Switzerland from "The Superior School of Commerce."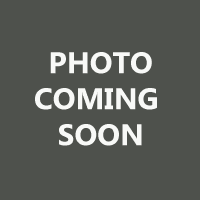 Ms. Narwan Aziz
Vice President of MENA Region
Narwan is located in the United Arab Emirates and works from Dubai. Profile coming soon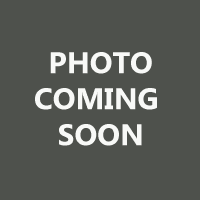 Ghada Hamadani
Executive Marketing Representative
Licensed Project Manager & Developer
Dr. Jonathan RT Lakey Ph.D. MSM
Advisory Board Member
Dr. Jonathan RT Lakey, Ph.D. MSM is an Advisory Board Member of Trust Management Services Inc. Dr. Lakey has had a long interest and research focus in cell and tissue preservation and isolation with a focus on insulin-producing cells from the pancreas. Dr. Lakey graduated from the University of Alberta (BSc, MSc, Ph.D.) and received post-secondary training in Indianapolis and Seattle before returning to establish his research program at the University of Alberta. Dr. Lakey was also the Director of the Comprehensive Tissue Bank within Capital Health. Dr. Lakey was also the Chief Scientific Officer and President for MicroIslet Inc public diabetes biotechnology company focused on Islet Xenotransplantation. D . Lakey has recently accepted the position of the Director of Research and Associate Professor of Surgery at the University of California Irvine.
His contributions and partnership with Dr. James Shapiro led to the improvement of islet isolation techniques and the Edmonton Protocolvital for patients with Type 1 diabetes. Dr. Lakey and his team have assisted over 40 islet programs worldwide in establishing islet transplantation programs resulting in severe Type 1 diabetic patients being free of insulin injections. Dr. Lakey has been awarded research awards for his research achievements in transplantation from the Alberta Heritage Foundation for Medical Research (AHFMR), Canadian Diabetes Association. The Juvenile Diabetes Foundation International (JDFI), including a senior research scholar award from the AHF R. Dr. Lakey, has mentored several MSc and Ph.D. students in his research laboratory and supported the training of technicians from several research and islet laboratories worldwide. Dr. Lakey sits on the Scientific Advisory Board for diabetes biotechnology companies, including NorMedex, Kent, and DiaKine Inc., which resulted in several industry-supported research grants for work in Dr. Lakey's research laboratory. Dr. Lakey has sat on several regulatory boards establishing the safety standards for cell and tissue transplantation in Canada and abroad.
Dr. Lakey has been recognized locally, nationally, and internationally for his groundbreaking research" Among his honours, Dr. Lakey is the recipient of the Outstanding Leadership in Science Award from Alberta Science & Technology, the Outstanding Achievement Award from the Canadian Diabetes Association and the Studentship Award from the Canadian Society for Clinical Investigations Trainee Award, and the Royal College of Physicians and Surgeons" Dr. Lakey was recently honoured with the Meritorious Service Medal (2005) by the Governor General of Canada and as a recipient of an Alberta Centennial Medal by the Province of Alberta (2005).
Dr. Lakey is widely sought after as a speaker in the field of islet transplantation. Dr. Lakey has widely published over 220 referred scientific papers and 22 book chapters, submitted over 350 scientific abstracts, and has recently published a technical book on islet isolation, one of Dr. Lakey's proudest achievements. Dr. Lakey and his team have successfully over 40 islet transplant centers worldwide replicating the Edmonton Protocol, resulting in diabetic patients being freed of exogenous insulin injections. Dr. Lakey sits on editorial boards of diabetes and transplantation journals, reviews manuscripts for several journals, and has served as a Councilor for the Cell Transplant Society.
The field of cell transplantation is bright and ever-expanding. Many opportunities continue to be developed, including those in tissue preservation, cell processing, and cell expansion, including those related to stem cells. Dr. Lakey's training and broad experience in this field ensure his research efforts remain at the cutting edge of this technology.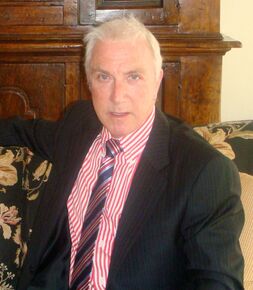 Robin J. Willcourt MD FACOG
Advisory Board Member
Robin J. Willcourt, MD FACOG, is an Advisory Board Member of Trust Management Services Inc. He has recently served as the Vice President – Medical Operations for NorMedex LLC, where he participated in developing the protocols and training program and the logistics for setting up PIVIT clinics in the USA and Internationally. Dr. Willcourt is a graduate of the University of Adelaide School of Medicine with residencies in Obstetrics and Gynecology in Adelaide and Honolulu, Hawai'i, and a Fellowship in Maternal-Fetal Medicine in Louisville, KY. He is double Boarded in Obstetrics and Gynecology and Maternal-Fetal Medicine. He has recently completed the written Board examination in Anti-Aging and Sports Medicine to develop protocols for nutrition and healthy living with particular attention to the needs of people with diabetes.
His faculty appointments include the University of Louisville, Georgetown University, and the University of Hawai'i as an Associate Professor. Dr. Willcourt has also served as Medical Director, at Kapiolani Women and Children's Medical Center from 1981-1989 and in private practice in Maternal-Fetal Medicine, including managing a clinic dedicated to treating pregnant diabetics. He founded a private High-Risk Pregnancy Center in 1996 in Reno, NV. He sold the clinic to a national organization that is the US's leading Maternal-Fetal and Neonatal organization.
He founded the Fetal Imaging Center in Reno, NV. During this time, he has published numerous investigative studies on pregnancy complications and has been a contributor to textbooks on medical complications of pregnancy, including diabetes.
While in Hawai, he developed and coordinated a maternal transport system for the State Hawai'i that created an efficient network for the rapid transport of mothers with severe obstetrical complications. He has received numerous awards for Excellence in Teaching and was the first recipient of the Australian Medical Association prize in Medicine. Recently, Dr. Jonathan Lakey and Dr. Victor Knutzen he has developed a supplement for maintaining better blood glucose control in Type 2 diabetics.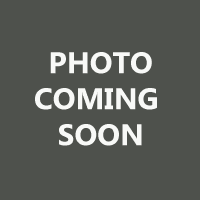 Marina von Lukovich
Advisory Board Member
VP Executive Representative
Marina von Lukovich is an active Advisory Director and appointed Vice President Executive Representative for Trust Management Services Inc. throughout Europe. Ms. von Lukovich attended the Prague (Praha) University under the Faculty of Law before escaping with her family to West Germany when the Soviet occupation occurred.
Ms. von Lukovich brings to Trust Management Services Inc. many recent years of experience as a Specialized European Financial Consultant and Project Analyst. Marina is based in Krefeld, Germany, and is respected as a valuable individual to Trust Management Services Inc., especially with her many contacts in European countries. Ms. Von Lukovich previously also served over twenty years as an International Specialist of Risk Management within the Asset Management realm for Deutsche Bank AG.
Ms. Von Lukovich has excellent foreign language skills and is fluent in more than six languages (English, Russian, Polish, Czech, German, and French), which allows her to enjoy friendly and professional consulting relationships with many European leaders, Parliamentary members, and other high-ranking officials throughout Europe. Ms. von Lukovich's valuable assistance with International Projects and Financial structures is vital to the purposes and mission statement of Trust Management Services Inc.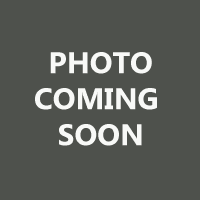 Mohammed Musa Advisory Board Member Security & Logistics