"Your Financial Relationship Partner"
in
PARTNERING
Strategic Alliances Business to Business
for
SUPPLIERS, CONTRACTORS AND SERVICE COMPANIES
Registration Recommended
Getting the greatest value for every dollar spent has become a common business imperative that has resulted in a dramatic increase in global sourcing. On any project we undertake, we must know the answer to the question: "Are we getting the best value in the world for what we are buying?" With major competitors from all over the world and potential customers in every part of the globe, the answer is critical to the strategies of our organization.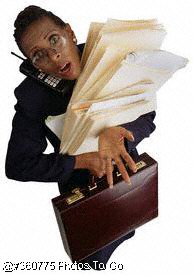 Working in volatile, remote locations on super fast-track design-build projects and often in areas lacking a trained and educated work force, requires us to be extremely flexible and adapt to a constantly changing work environment. In international transactions, the parties may have different values and customs; they have to adhere to different sets of governmental regulations and are subject to distinct legal systems with unique laws. For example, Terms and Conditions which are applied locally may not be acceptable or enforceable internationally. In addition to all of the same tendering and contractual issues that arise in domestic transactions, the parties must also learn to deal with international logistics, export and import regulations, differing technical standards, foreign tax issues, payment, and foreign currency exchange.
Trust Management Services Inc. offers a "PARTNERING SERVICE" and will assist as your company's interface to all these impediments and the arranged "partner" will be prepared to alert you to the many issues involved when you participate in the international arena or any region of unfamiliarity. Those who know how to address these issues have seen reduced operating costs for their organizations and greater profitability.........all the time adhering to our Code of Ethics. We use our experience and expertise to recommend vendors, with competitive pricing, on-time completion records, and the highest level of workmanship following our Policy and Procedures.
We encourage you to participate in any phase of any of our projects we ask that you first register, pay the registration fee, choose the registartion package as applicable to your category, and undergo our appropriate due diligence process to qualify as an approved contractor or supplier. We have FOUR different clasifications because there are different sizes of businesses our costs to each clasification is varied. When you register you must choose one of the FOUR clasifications, they are:
Business under Five Million USD in total annual revenues
Business under Ten Million USD in total annual revenues
Businesses over Ten Million in total annual revenues
Publicly Traded Companies
Please review our Policy and Procedures and proceed to order our registration forms. We will send the Partnering Registration Application to you to complete the process of registration. Please note that there are FOUR categories of registration; in all cases we vet your company, clasify your company and seek the best opportunities as they are received. We also indicate to you which of the projects introduced are funded or in the process of receiving and finalizing funding.
WE NEVER PLACE YOUR DETAILED INFORMATION ON THE INTERNET
PLEASE CHOOSE YOUR CLASIFICATION FOR REGISTRATION - CLICK ANY PHOTO PICTURE TO TAKE YOU THE APPROPRIATE REGISTRATION ORDER DOCUMENTATION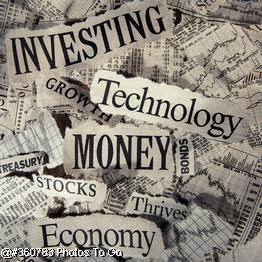 The suppliers, contractors and/or service related companies involved in the work on the projects where placement of our private arranged investment funds are used, are called on to work under a code of ethics outlined under our policy and procedures format. Project monitoring is through independent supervisory management teams on all our projects along with our accounting department to supervise the accounting procedures to be upheld to international standards. Each supplier, contractor or service company is independently chosen through commonly through bid processes; however, they are pre-screened and approved for participation through our registration process; no matter what their clasification. Project owners to whom we may recommend a REGISTERED MEMBER may also have criteria for acceptance of their own. An example would be where you are a road building contractor, the local country Road Authority has a criteria vetting that the contractor must submit to to be approved within that particular country - this requirement is the project owner's in house criteria we have no control over.
We also invite NEW TECHNOLGIES through our supplier registration process and suggest to our project engineers that these new technologies be considered if applicable to any specific project development. All pre-registered and pre-screened suppliers, contractors and service companies will be given access to the project lists as they are qualified for private investment funding. We call this process "PARTNERING" or forming of "STRATEGIC ALLIANCES" and invite your participation via the Partnering Registration Application. We do indicate to the project owners the clasification of the members.
PARTNERING PROVIDES ADDITIONAL BENEFITS
PARTNERING is the unique introduction of suppliers, contractors and/or service companies, from all facets of varied industries and all aspects of project development, into numerous countries around the world. These introductions now being "partnered" with local area industry related representatives and companies - maximize each company's beneficial project experience, technologies, and further knowhow.
Furthermore, these strategic partnered alliances offer immediate advisory services and better understanding of local, cultural and logistic impacts that can significantly affect the project's development by saving time, cost, and compounded inefficiencies. This alleviates a common negative experience to companies newly arrived and attempting to begin a project in a foreign region or country.
Strategic alliances or "partnering" is also described as a collaborative agreement where two or more companies agree to cooperate with each other to achieve a certain, mutually beneficial goal. However, a strategic alliance is not a merger, and the involved companies may remain totally separate entities throughout the project.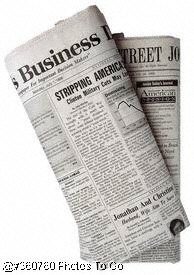 CLICK HERE TO REGISTER WITH US NOW
Common strategic alliances may be a
joint venture
, where the involved companies co-join to conduct a certain project or enter into a new marketplace where this
may include independent management contracts, licensing agreements, and/or other beneficial arrangements.
Commonly strategic alliances are formed to strengthen positions of each participant to the mutual benefit of the other.
Trust Management Services Inc. has the ability, through their registration database of varied industry participants, to make an introduction between interested parties in order to assist in the formation of strategic alliances. Some requests are to assist in forming simple one on one partnerships or perhaps more complicated strategic alliances involving many participants.
If your company is seeking a "partner" or "strategic alliance" to benefit you, not only in the bid and tender processes of varied projects, but also in areas where you wish to develop new markets for your product or service - we can assist. The costs associated with this service are noted in our shopping cart once you complete the registration form.
Please make certain you complete the details outlining the parameters as to country, industry, products and services so we partner you according to your request. Our services are strictly limited to those approved registrants who are in our database. All our registrants have committed to the corporate policy and procedures outlined on this website and before final acceptance, a limited due diligence is performed to maximize the quality of firms we suggest to co-join into "partnerships" and/or "strategic alliances".
Part of the due diligence that takes place has the names of the Participating Partners individuals and companies screened through the following authorities:
Authorities:

AECA Debarred Parties [DDTC]
AFOSI - Top Ten Fugitives
ATF Most Wanted
Australia Foreign Affairs Consolidated List
Canada Economic Sanctions
Canadian Border Services Agency Wanted List
CIA Chiefs of State and Cabinet Members (PEP)
CPSEP Listed Entities
Cuba Restricted List
Denied Persons List [BIS]
Designated Terrorist Organizations
Entity List [BIS]
European Union Consolidated List
Europol Most Wanted Fugitives
FBI Kidnappings and Missing Persons
FBI Most Wanted Terrorists
FBI Seeking Information
FBI Ten Most Wanted Fugitives
FBI Wanted Fugitives
FDA - Clinical Investigators
FDA - Debarment List
FDA - Disqualified and Restricted
FinCEN Section 311 - Special Measures
Foreign Sanctions Evaders
GSA Excluded Parties - Nonprocurement
GSA Excluded Parties - Procurement
GSA Excluded Parties - Reciprocal
HM Treasury Consolidated List
Homeland Security Investigations Most Wanted
ICE Most Wanted
Interpol Recently Wanted
Japan Foreign End-Users of Concern
Kingdom of Saudi Arabia Wanted Militants
Munitions Export Control Order [DDTC]
NCIS Wanted Fugitives
Nonproliferation Orders
OIG List of Excluded Individuals/Entities
OMM Vessels Blacklisted in Annex III of UN Resolution 2270 (2016)
OSFI Consolidated List - Entities
OSFI Consolidated List - Individuals
OSFI Warning List
Palestinian Legislative Council List [OFAC]
PHS Administrative Actions Listing
RCMP Wanted Fugitives
Sectoral Sanctions Identifications
Senior Political Figures and Oligarchs in the Russian Federation
Specially Designated Nationals and Blocked Persons [OFAC]
Terrorist Exclusion List
U.S. DEA Major Fugitives
U.S. Federal Register General Orders
U.S. Marshals Service - Fugitives
U.S. Marshals Service Most Wanted
U.S. Postal Inspection Service
U.S. Secret Service Most Wanted
UN Designated Vessels Pursuant to Resolutions 1718 and 2270
UN Port Ban Vessels
United Nations Consolidated List
Unverified List [BIS]
WMD Trade Control Designations [OFAC]
World Bank Listing of Ineligible Firms
CLICK HERE TO REGISTER WITH US NOW
Contractors and Suppliers:
All suppliers and contractors are requested to work under a Code of Ethics, detailed under our Policy and Procedures and monitored by independent project supervisory management teams. Each supplier and contractor, though they may be chosen through a bid processes, are encouraged through the Partnering Registration Application process, undergo a due diligence and pre-screening process prior to approval for participation in any project.
We encourage early contractor and supplier Partnering Registration Applicants, once approved, potential vendors will be given access to the Trust Management Services Inc. project list approved for funding - this as applicable to specified registered areas of interest and expertise. Trust Management Services Inc. invites all interested parties to initiate the due diligence necessary for inclusion as a qualified company by completing our Partnering Registration Application process and provide payment of the registration cost through the shopping cart.
In order to streamline the process, Trust Management Services Inc. has created a turnkey system that provides a step by step course of action, which is neither lengthy nor complicated. The completion of this simple process will allow us to evaluate the contractors, suppliers, consultant and various services companies for consideration as approved vendors. Our staff looks forward to working with the registered vendors from the budgetary stage, to the start of production, and all phases through to completion of each project.
Trust Management Services Inc. specializes in projects relating to all sectors of construction and development including infrastructures of transportation, water and sewer requirements, gas & utility distribution, housing needs, urban & rural development planning, resource industry development in oil & gas, mining, electrical power plants, thermal energy, commodity structured funding, and many more aspects of private project investment funding. There are also management contracts that are often listed into varied industries - everyone in all fields of business have an opprotunity available but you must be a Partnering Registration Applicant.
Trust Management Services Inc. Corporate Responsibility Statement also references many aspects of community involvement reqesting support from contractors, suppliers, consultants and service companies - including those in the field of educational facilitating and hands-on training, and many areas beyond. We invite your inquiry and request that you make submission through our Partnering Registration Application process outlined.
CLICK HERE TO REGISTER WITH US NOW
Partnering with Additional Benefits:
Registration is one aspect of recomendation, however, the actual "Partnering" is a service offered to registrants. We strongly recommend this to the many contractors, suppliers, and service companies that require a "on the ground" presence for their interests and continuance of success in new markets. In some countries and regions, a local partner is a requirement to do business in that local area. In other applications a local "agent" may be the desire, an advisory company, or trusted individual - these are all areas where partnering is applicable.
We do not necessarily partner only contractors, suppliers and service companies in the areas where Trust Management Services Inc. has projects, if you are working in other areas and with other projects we will also service your partnering requirements for you.
All partner registrants with Trust Management Services Inc. have passed a basic due diligence, have agreed to the Code of Ethics under our Policy and Procedures.

CONTRACTORS, SUPPLIERS and SERVICE COMPANIES
Frequently Asked Questions
Why should contractors, suppliers and service companies register on the Trust Management Services Inc. PREFERED data base?


Those companies that are on the list will be permitted to bid and/or participate in the contracts that Trust Management Services Inc. is currently servicing and pursuing locally, regionally and internationally. Further opportunity is offered to the contractors, suppliers, consultants and service companies who register, to choose the "partnering" option to co-join with local area companies where a project may be scheduled, or to achieve a new market area of interest.

Why should registrants be interested in the projects that Trust Management Services Inc. is pursuing or currently servicing?


All contracts undertaken by Trust Management Services Inc. are long term, stable projects, commonly backed by the governments of the nations or the banks involved. When international many projects are aimed at improving the lives of the country's citizens as well as enhancing the economic well being of the nation in general. This translates to stability and a reliable income in the long term for contractors working with Trust Management Services Inc. Additionally funding has been approved and arranged for and in most cases the funds can be paid outside of the country where the projects are being constructed. Note there are also local and regional contracts extended for projects.

By completing the Application Form and paying the required registration fee, is the company guaranteed a contract?




No, all registrants will be provided with a listing of current and future projects and will be invited to enter the bid and tender process, but must remain competitive to attain the contracts.

Will companies other than those who have paid the registration fee and been accepted on to the register, be invited to bid on projects?




Only those who have completed the Partnering Registration Application, paid the registration fees, been vetted and therefore been placed on the list of acceptable businesses, will be invited to participate on projects. Trust Management Services Inc. goes through an extensive vetting process to assure that contractor applicants are able to perform their required tasks to the highest standards of their particular industry.

How does being on the partnering register benefit the registered ?


Being on the Trust Management Services Inc. register of approved registrants affords the them the opportunity to participate on or acquire by request, only the best contracts. The full funding for the entire project is already in place before the project begins and therefore contractors do not face the usual delays or renegotiations that are so often a part of other jobs that the contractor might bid. Trust Management Services Inc., through the project management firms selected, becomes the ultimate "Go To" source for any problems that arise on the project and the contractor is left to perform the work he is best equipped to do, with no distractions.

Why does Trust Management Services Inc. charge fees up front to be registered with them as an approved contractor, supplier or service company?


The vetting process that all applicants must go through requires an investment by Trust Management Services Inc. of both time, personnel and costs; the cost we charge pays a portion of this cost incurred. This process, though expensive, assures the company that the registrants recomended are among the best in the industry and allows Trust Management Services Inc. to assure their clients the standard of excellence for which they are renowned around the world. Trust Management Services simply cannot offer their contracts to the general public and then begin the vetting process, as that would be unnecessarily time consuming and prohibitively expensive. We therefore, choose to work with contractors who are confirmed to display the ability to perform excellent work, on time and on budget consistently.
If, after being given the projects list and the registrant feels they can provide additional services, over and above those detailed in the application; will there be an additional fee?


One application and registration fee will be all that is required no matter how extensive the services are that the contractor requests to provide under most circumstances. Trust Management Services Inc. feels that any registrant should be allowed to participate to the utmost of their ability, in any and all areas that they should desire, but to be prudent, we must say "under most circumstances". There may be additional profit and success related participation costs depending on the circumstances, but these are known prior to any introductions.

What does the optional "Partnering" advantage mean to the contractors, suppliers and service companies?


If your company wishes to venture into regions where they have not completed work before, a great deal of time and money can be spent on establishing your company in this new region or country. By

"Partnering"

you will have a

"helping hand"

through this learning curve. Remember all participants are vetted through our process before they are introduced to you. We do

NOT interfere

with your business to business activities of your "Partnering" unless it is our reputation on the line.

Are there limitations on the number of areas and 'Partners' with whom we can be introduced?




Trust Management Services will introduce a partner or in some circumstances a menu of potential partners for and in a specific project application. If more partnering services are requested, in varied areas, we will adapt to fulfill your request. We are not adverse to receipt of success fees for the introductions we make, but this is all discussed before so there are no surprises. We have contacts and associates available as your partner or strategic alliance around the world and

"Partnering"

has proven to be a major area of success.

With whom would you "Partner" our firm?


If you are an approved Partnering Registered Member, you may require local area professionals, laborers, logistic assistance, translators, a partner in the same business to relate concerns, or many other services - maybe just a contact point agent to work with to arrange matters for you - your choice, just let us know and we will arrange the contacts for you. If you are a seller of supplies to a particular industry and are seeking a reliable selling "Partner" for distribution or as a selling agent, we can assist your request. If you are a service company that requires a variety of explanations and clarifications before establishing permanently in a particular area or country, we assist with the introduction to a "Partner" who will help break open a new market frontier.

Do you only "Partner" in areas where you have projects being funded?


We can "Partner" based on our contacts around the locally, regionally and internationally, whether you are seeking new markets or strengthening for an anticipated market, or bidding on projects not involving ourselves, we will assist in the

"Partnering"

aspect for you.

Is this service or "Partnering" of real value for our firm?


Ask yourself, if you are venturing into a "new" territory, what are the costs related to travel and employee time, developing associations and the gathering of "reliable" information? I am certain you will find our "Partnering" service of extremely high value in cutting both cost and time. The local knowledge that our introduced contacts provide, along with our vetting assurances that they follow the principals and values outlined on our website - combine to confirm that "partnering" offers real value!
CLICK HERE TO REGISTER WITH US NOW!

Any questions or comments, please feel free to contact us will be more than happy to assist you!